Justin D. LeBlanc
Attorney at Law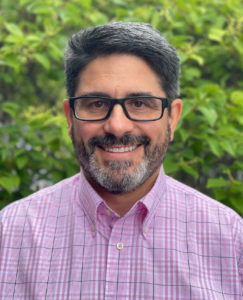 Justin attended Portland schools through high school, graduating from Cheverus in 1989. He then graduated from the University of Vermont in 1993 and the University of Georgia School of Law, magna cum laude, in 1999.
Justin served as Clerk for the Honorable Leigh I. Saufley of the Maine Judicial Court as his first job after law school. After working briefly at a general practice firm in Portland, he moved in 2001 to a smaller firm which limited its practice to estate planning and related matters. Since then Justin's professional practice has focused exclusively on estate planning, the administration of estates and trusts, and mediation.
Justin is a Fellow of the American College of Trusts & Estates Counsel (ACTEC), serves as Vice Chair of the Maine Probate and Trust Law Advisory Commission, and is a former President of the Trusts and Estates Section of the Maine State Bar Association. In 2019, Best Lawyers named Justin as Portland, Maine's Trusts and Estates "Lawyer of the Year."
Justin resides in Scarborough, happily serving as a "home base" for his sons, Andrew, a PhD student in Organic Chemistry at Emory University in Atlanta, and Theo, a circus student studying cigar box juggling and acrobatics at École de Cirque de Québec.
Education
University of Georgia School of Law (J.D., 1999), magna cum laude; articles editor, Journal of Intellectual Property Law
University of Vermont (B.A., 1993; Academic All-American Mens Gymnastics)
Bar Admissions
Recognitions
Fellow, American College of Trusts and Estates Counsel (ACTEC)
Included in Super Lawyers
Included in Best Lawyers
AV Rated by Martindale-Hubbell
Portland, Maine Trust and Estates Lawyer of the Year 2019 (Awarded by Best Lawyers)
abigail king diggins
Attorney at Law
Abby is experienced in all aspects of estate planning, estate and trust administration, as well as guardianships, conservatorships, and adoptions. She enjoys working with her clients to understand their unique situations and objectives and develop estate plans to achieve their goals and minimize estate taxes. She also advises fiduciaries, both personal representatives and trustees, and beneficiaries through complex estate and trust administration processes. In addition, Abby has assisted many in completing their families through the adoption process.
Abby is a member of the Trusts and Estates and Women's Law Sections of the Maine State Bar Association, and a member of the American Bar Association Real Property, Trusts and Estates Section. Abby served as Co-Chair of the Probate Rules and Forms Committee for six years, having been appointed as a member of the committee in 2012 by the Maine Supreme Judicial Court. She has also served as a director and president of the Maine Estate Planning Council, and on the board of the Young Lawyers Section of the State Bar. Abby is also a member of the American Academy of Adoption Attorneys, one of two member attorneys in Maine.
Abby attended Colby College in Waterville, Maine, and Boston University School of Law, in Boston, Massachusetts, where she was Managing Editor of the Boston University Law Review. Following law school, she served as a law clerk for the Hon. Samuel Collins of the Maine Supreme Judicial Court. Abby has been listed in Best Lawyers since 2008 and enjoys an AV rating from Martindale-Hubbell.
Abby has been an active volunteer in programs related to asylum seekers and immigrants in Maine. She ran the AIDS Legal Referral Project in Maine and has worked with local community organizations, including Portland Trails and the Greater Portland YMCA. She has been a member and chairwoman of both the Town of Yarmouth School Committee and the Caroline Duby Glassman Award Committee.
Abby and her husband Jeff live in Yarmouth where they raised their two children and are active in their community. In her free time, Abby enjoys traveling, golfing (badly), skiing, yoga, decorating and gardening, and entertaining.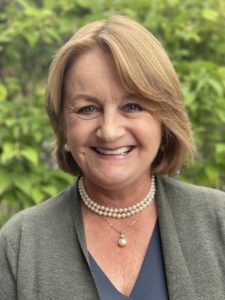 Education
Colby College (B.A., 1983) magna cum laude
Boston University School of Law (J.D., 1988); managing editor, Boston University Law Review
Attended the London School of Economics
Bar Admissions
Maine, 1989
Massachusetts, 1988
Recognitions
American Academy of Adoption Attorneys
AV Rated by Martindale-Hubbell
Included in Best Lawyers
Maine Probate Rules Commitee
Kristin p. Barry
Attorney at Law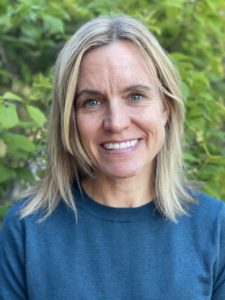 Kristin Barry began her legal practice in Washington, D.C. working at a large law firm with a nationally recognized advertising and marketing practice.
After returning to Maine, she opted for a smaller, more personal practice and has greatly enjoyed working with families and individuals to create estate plans tailored to meet varying goals.
Kristin has experience in all areas of trusts and estates law, including the drafting of Wills, Trusts, Powers of Attorney and Health Care Advance Directives. In addition, she has administered estates, completed fiduciary and estate tax returns and has collaborated on the formation of business entities.
Kristin graduated cum laude from Dartmouth College and received her J.D. from Georgetown University Law Center. She lives in Scarborough with her husband and two children. A long-time competitive distance runner, Kristin is a two-time Olympic Marathon Trials qualifier and a member of the Maine Sports Hall of Fame.
Education
Dartmouth College (A.B. 1996) cum laude
Georgetown University Law Center (J.D. 2000)
Bar Admissions
Maryland (2000)
District of Columbia (2001)
Maine (2018)
Sandra L. Chipman
Trusts and Estates Administrator
Sandy's focus is primarily on estate and trust administration, including preparation of estate and fiduciary tax returns and estate tax returns.
In addition, Sandy handles preparation of deeds and business entity documentation, and maintenance of corporate, LLC and partnership record books for our clients, as well as aiding in the drafting of estate planning documents

Sandy is a 1995 graduate of Andover College in Portland, where she earned her Associate's Degree in Medical Assisting, and a 1989 graduate of the University of Southern Maine, where she earned a Bachelor of Science degree in Computer Science. She has worked in the legal field for over 30 years.
When not working, Sandy enjoys spending time with family and friends, hosting game night or working on her yard and garden at her Southern Maine home.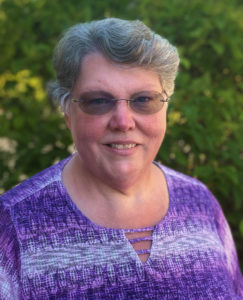 Education
University of Southern Maine (B.S.C.S., 1989)
Andover College (A.A.S. 1995)
Jeffrey P. Huot
Legal Assistant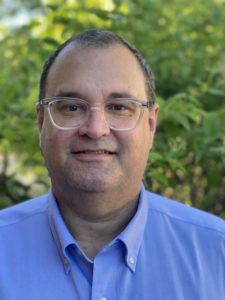 Jeff has been serving as a legal assistant in the greater Portland area for 13 years, most recently as a litigation assistant in the field of foreclosure law. Jeff graduated with an Associate's Degree in Legal Studies from Andover College in June 2003, and was honored to receive the President's Cup at graduation.
When not working, Jeff enjoys reading and spending time with family and friends.
Education
Andover College (A.A. 2003)
Molly C. Rondeau
Trusts and Estates Administrator
Molly joined LeBlanc Diggins in 2023 after relocating to Cape Elizabeth from Northern Michigan. Molly graduated from Michigan State University with a Bachelor of Arts in Organizational Communication in 2008.
Most recently at Spinnaker Trust, in Portland, her career has primarily been in healthcare, serving as Claims Coordinator for Munson Healthcare in Traverse City, Michigan, where she helped Physicians interpret Medical Durable Power of Attorney and facilitated healthcare decision making in the absence of patient capacity.
At LeBlanc Diggins, Molly is responsible for communicating with clients and outside professional advisors, preparing probate filings, accountings, deeds, and plans of distribution, maintaining checkbooks and bank records, paying bills, computing and disbursing beneficiary contributions, and preparing estate and gift tax returns.
When she is not at work, Molly enjoys spending time with her family, reading, golfing, watching British TV shows, and going for walks with her two Golden Retrievers, Zeus, and Lyra.
Education
Michigan State University (B.A. 2008)